DILLANO JEWELS
Elegance Unveiled, Brilliance Unmatched: Discover a World of Luxury in Every Sparkling Facet. Welcome to the Epitome of Diamond Dreams, Where True Beauty Meets Timeless Glamour. Adorn Yourself in Radiance.
DESIGNER'S MANIFESTO
CHITWN D MALHOTRA
"Elegance crafted in every facet, brilliance that transcends time. Discover the artistry of diamonds, where luxury meets perfection."
The Harmonious Fusion of Nature and Opulence
In the opulent universe of high-end jewelry, few spectacles captivate the senses quite like the alchemical union of nature's grace and the avant-garde. Within the realm of fine jewellery, we perceive genuine magnificence as an ode to nature's boundless beauty, harmoniously entwined with the cutting-edge trends of our era. Our relentless pursuit of artistry and ingenuity has bestowed upon us the power to craft jewelry masterpieces that defy the ravages of time.
Nature's Everlasting Muse
"Nature does not hasten, yet everything blossoms in its own time." - Lao Tzu

The wellspring of our inspiration, a sanctuary of tranquility and a haven of vivid allure, is none other than Mother Nature herself. It is here, amidst her serene whispers and vibrant tableau, that our jewelry designs spring forth. Each creation we conjure reverently pays homage to the intricate patterns woven within a blooming flower's delicate petals, the graceful arch of a bird's outstretched wing, or the silken cascade of a waterfall's descent.

By fusing elements of the natural world into our designs, we aspire to capture the very essence of its unadulterated beauty, eternally encapsulated within the embrace of precious metals and gemstones. Our jewelry rejoices in the equilibrium and symphony found in nature, mirroring the untamed sophistication that embodies our brand.
Our Story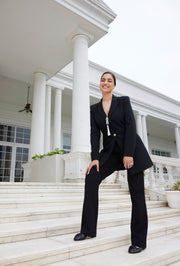 LATEST FROM DILLANO
Sign-up to stay updated with our new arrivals and latest offers.